Curt Price (@curtprice), Jeff Ponder (@jponder94) & Bill Day (@billybluenote) kicked off season 6 of Lets Go Blues Radio with a LIVE show at the Bluenote Sports Bar & Grille in Maryland Heights, MO!
You can subscribe to our weekly show on iTunes: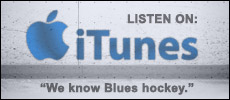 You can also watch past episodes as well as our LIVE episodes as they happen on our YouTube Channel: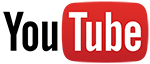 >
Add a comment
>
The STL Poker Tour is on hiatus.
No new dates have been scheduled.
Unless it is desired to start the league back up, any future "poker nights" will not be league games.
I'll take the three or four "fives" in the chip case (meant to go towards championship night) and toss them in the pot whenever we play next.
>
Add a comment
>
I also posted this on BackyardChickens.com. That site was a wealth of knowledge during this project.
Teresa has been wanting chickens for a while...so when she came across some chicks on Craigslist being sold by someone in Hamel, she bought 9.
So obviously I had to start work on a chicken coop.
For temporary housing, we had a large cardboard box from a battery operated car we got for our kids for xmas. I cut a hole in the top and covered it with a mesh dome from our copper burn bowl. They ended up living in there for a few weeks while I worked on the coop...and they got big...quick.
Teresa sent me some photos and links to chicken coops that she liked, so I took some ideas from them and got to work.
It took a few weeks+ to get it done, but it turned out great! ...and Teresa approves!! (which, really...is all that matters)
>
Add a comment
>